Modern home gardens - Design and construction
First and foremost, garden designs are not only our job, but also great passion that we constantly develop following the latest trends in the field of landscape planning. Perfect Garden is created by a group of professionals who provide reliable ground preparation, careful work, full support and advice in choosing the best plants. We offer a wide range of garden designs from classic,through modern, to even the most unconventional ideas. Thanks to this approach, your home garden or the area around your company will acquire a unique and original form. A beautifully designed garden does not consist only of plants – prevailing simplicity should eliminate artificial chaos. For the individual needs of the client we create a project additionally enriched by paths, street furniture, lightning or garden furniture. We offer designing and constructing gardens in the Małopolskie and Podkarpackie voivodships, especially in Kraków, Rzeszów, Nowy Sącz and Tarnów. We also carry out orders throughout Poland and abroad – mainly in Slovakia and Austria.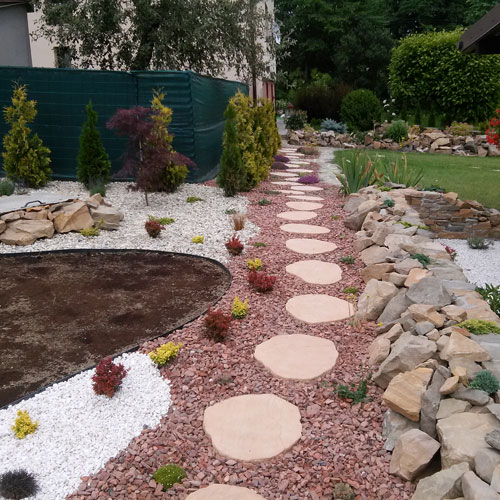 Garden creating and maintenance
Our main domain is a satisfied client. We design and implement the best solutions that result in the creation of a unique environment, carefully crafted, down to the smallest detail. We provide modern garden designs, constructing and maintenance so that you could enjoy their long-term functionality and amazing aesthetic features for many years. A modern and well-organised garden is synonymous with minimalism, in which simple forms dominate both in the whole greenery and decorative elements. We create designs that are customised in terms of colour scheme and style of the elevation, while maintaining full harmony. Simple and geometrised elements combined with properly selected garden plants create a coherent and simple composition.
There is nothing impossible for Perfect Garden. Our determination united with expertise result in original projects that bring climate and expressive aspects into the garden.